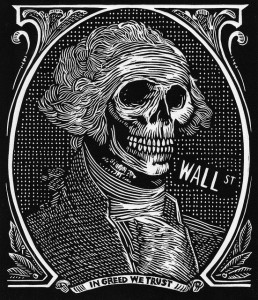 Academia Non Grata presents:
Experimental Linoleum Printing Workshop with Carlos Barberena
info: http://nordictracks.tumblr.com/
Printmaking In
Registration needed to: academia@nongrata.ee
Linoleum was a 20th-century development in the art of relief cuts and is used far more than any other material to create relief prints. In this technique the design to be printed is cut in the same manner as a woodcut. The advantage of using linoleum is the ease of cutting due to the softness of the material and lack of grain and fiber direction.
In this workshop students will learn how to adapt a design for relief printing, transfer the design onto the block, and cut the block with different gouges to create an enriched and balanced relief print. I will also demonstrate two different methods of printing: by hand using a wooden spoon on Japanese paper and printing with an etching press using the BFK Rives Paper.
Once students have learned basic printing techniques in black and white, the class will begin to experiment using colors. Utilizing the design from the linoleum plate, students will then learn how to create a colored monotype. Students will learn to prepare an acrylic plate (plexiglass), based off of this design. Then, students will learn to prepare the acrylic plate with watercolors. Finally, students will learn to use both linoleum and acrylic plates in a double-printing process to create the colored monotype. And also at the end of the workshop students will learn how to print their linoleum design in one color on a t-shirt using an etching press.
Students Requirements:
Not necessary experience.
Bring a 9"x12" design or idea ready to transfer on the plate.
Materials to take with you:
9"x12" Un-mounted Linoleum. (Gray Battleship) (1 per student) 9"x12" Acrylic plates (plexiglass) (1 per student)
Linoleum Cutters.
Wooden Spoon
Watercolor set
Watercolors brushes (scholastic or student grade- round, flat and line)
BFK Rives Paper. 250/grms (30"x22") (2 sheets per student) Sekishu Natural Paper. 30/grms (19.5" x 24") (1 sheet per student) Blotting Papers or Bath Towells.
Carbon Paper.
Newsprint paper.
Drawing Pencils.
2 Mat boards.
X-acto Knife.
1 Masking Tape.
Small plastic disposable plates. (1 per student)
T-shirts
Baby wipes
Workshop fee: 30 Euros (Free for Estonian Art Academy Printmaking Students)